Home >> News >> Free mortgage extensions until April 2010 in the Canary Islands
Free mortgage extensions until April 2010 in the Canary Islands
By: Sven Grossenbacher
Published: Wed, Jan 13th 2010, 16:31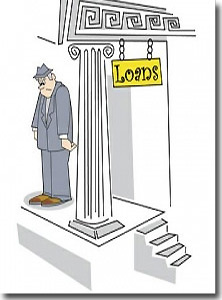 If you are thinking to extend the terms of your mortgage to reduce your monthly payments, you should do it as soon as possible as this service will not be longer for free, as reported by the consumer organization OCU.
The Spanish government and several bankers and notaries' associations had signed an agreement in 2008 that the extensions of mortgages, before the 22 of April 2010 will be free of charge.
A mortgage extension makes sense for those, who at the moment are experiencing financial difficulties and would like to reduce their monthly payments.
The impact of the monthly savings is depending on the duration of the mortgage. A mortgage of 200,000 euros with a downpayment frame of 20 years which is extended to 25 years, reduces the monthly rate by 160 euros. An extension from 30 to 35 years, only saves the consumer 75 euros per month.
The OCU furthermore advises that once the financial situation improves, amortization payments should be done to reduce the duration of the mortgage and interest costs. The banks with the best conditions, do not charge any commissions for repaying your amoritzation prematurely.
Moreover, the OCU reports that renewals must be discussed with your financial institution, and that they have no obligation to extend your mortgage. The agreement also prevents the intervention of an agency (Gestoria), which probably brings the biggest savings.
The agreement only includes the free extension of the mortgage. All other changes to your mortgage such as cutting your interest rates or a capital increase do not benefit from this agreement. The consumer organization, however, thinks that it would be better to negotiate lower interest-rates with your bank instead of extending the duration of your mortgage.