Home >> News >> Homes sales rise by 1.4% in the Canary Islands
Homes sales rise by 1.4% in the Canary Islands
By: Sven Grossenbacher
Published: Thu, Jun 10th 2010, 21:43
In the first quarter a total of 4358 households were sold in the
Canary Islands
, representing an increase of 1.4% over the same period in 2009, where 4298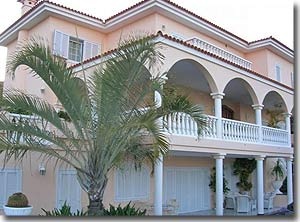 were processed, according to data released yesterday by the
Ministry of Housing
.
Throughout Spain the figures were up by 1.5%, accumulating 106 302 properties sold, mostly as a result of cheaper
second-hand homes
, whose sales rose by 31.3% in the past months, with a figure of 60.012
homes
, while in the section on new constructions we counted 46.290 transactions, which is a decrease of 21.5% compared to end-March 2009.
This was the second consecutive upturn in Spain since 2006.
However, the behavior of the real estate sector in the
Canary Islands
reveals that sales fell by 18.3% compared to the second quarter of 2009 and 13.5% over the period from October tp December.
This confirms the downward trend in the
Canary Islands
in recent years, whereas in 2007 10.746
homes
were sold in the period from January to March which is 59 % more than in the same period this year.
Regarding the domestic market in the last twelve months 465.318
homes
were sold, resulting in a average cut of 8.8%.
Breakdown by province
The breakdown by provinces, the situation was reversed between
Santa Cruz de Tenerife
and
Las Palmas
, recording 2271 and 2088, respectively, resulting in an increase of over 14% in the first case and decline of about 13% in the second.
Another significant variable is the number of
homes
purchased by foreign residents in Spain during the first quarter, amounting to a total of 6712, which implies a rebound in interannual terms of 33.3%.
Between January and March, the purchases made by this group represent 6.4% of total operations. Nearly three-quarters of those purchases were concentrated in the
Canary Islands
.