Home >> News >> Real estate sector is losing two thirds of its business
Real estate sector is losing two thirds of its business
By: Sven Grossenbacher
Published: Mon, Mar 1st 2010, 14:32
Javier Martinez de los Santos of the Association of the Spanish Real Estate Sector Management (AEGI), reported that approximately two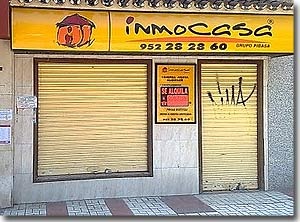 thirds of the companies in the real estate secor had to stop their business activities, due to the ongoing recession in the construction industry since 2007.
Martinez de los Santos met these statements at the conference "Looking to the future strategies in the real estate sector" last week in Oviedo. The AEGI manager explained that the economic crisis has a particular impact on the real estate sector, but also noted that the sector looks to the future with confidence and expects a slight recovery in the sector for the full year 2010. However, he also pointed out that the development of the sector is strongly related to government policies and unemployment in Spain.
Martinez de los Santos recalled that in 2007 Spain had about 70,000 real estate agents - and that two thirds of them had to stop their business activities, and explained that 90 percent of the agencies who closed down were aged under five years, and that especially the lack of experience and capital forced many agents to close their businesses. He reported that the profile of companies that have successfully withstood the crisis are generally companies with more than eight years of experience.